Finitube
Ergonomics and speed of work
The Finitube is an innovative and ingeniously designed tool for the easy finishing of tubes and pipes. It's a harmonious marriage between user-friendliness, innovative design and industrial quality, guaranteeing a quick and perfect finish for any type of tube, cylinder or pipe construction.
Key features
SMOOTH OPERATION
SMOOTH OPERATION
The direct connection of the arm to the drive motor is unique. This results in smooth, comfortable operation.
STABLE BELT ALIGNMENT
STABLE BELT ALIGNMENT
Flanges on the guide wheels ensure exceptionally flexible and stable belt alignment. This makes it almost impossible for the sanding belt to run off the machine.
EASY TO USE
EASY TO USE
Thanks to the shape and clever position of the handball, all tube types can be clamped perfectly.
MAXIMUM PRODUCTIVITY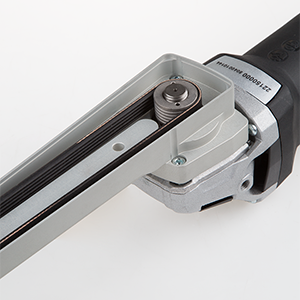 MAXIMUM PRODUCTIVITY
Maximum productivity thanks to the powerful 1700-Watt motor and robust planetary gear. Power is transmitted by an almost indestructible multi V-belt.
NO DAMAGE
NO DAMAGE
This mini-bumper is the key to perfectly finishing every desired diameter above 5" and, at the same time, protects the work piece from potential damage by the machine.
270° RANGE
270° RANGE
An easily achievable range of 270° with most common tube diameters, and even up to 360° by making an extra hand movement.
SAFETY ASSET
SAFETY ASSET
Thanks to the foot being made from impact-resistant plastic, the machine can be placed down safely. This benefits ease of use and safety.
Consumables
Surface conditioning
Cloth belts
Trizact belts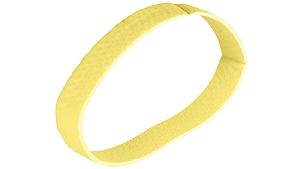 polishing belts T00
Interested in the Finitube?
Get in touch with our grinding experts!